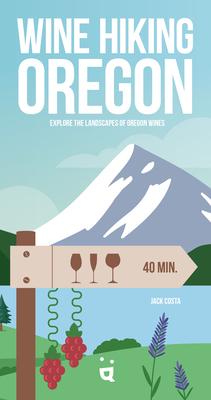 Wine Hiking Oregon: Explore the Landscapes of Oregon Wines
Publication Date:
June 20th, 2023
Usually Ships in 1 to 5 Days
Description
A guide to the best hikes and wineries in Oregon

Wine lovers and hiking enthusiasts, these 30 hikes are for you Each carefully selected hike leads you through a stunning natural landscape and ends near a winery or tasting room where an excellent Oregon wine awaits you This full-color guidebook features Oregon's best one- to six-hour wine hikes. Each trail description includes details on access, difficulty, duration, points of interest, and, at trail's end, a recommended wine, with tasting notes, a biography of the grapes used, and an inside look at the winery and the creative and passionate craftspeople behind it.
See Helvetiq's other Wine and Beer Hiking books--bestsellers around the globe.