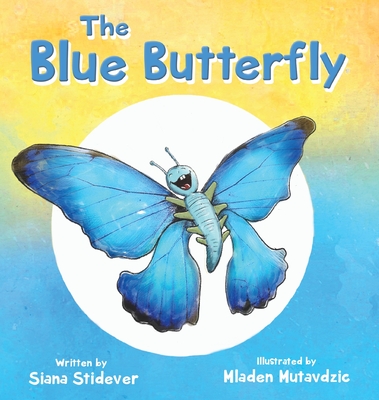 The Blue Butterfly
Publication Date:
August 19th, 2020
Publisher:
Puppy Dogs & Ice Cream
The Book Nook
1 on hand, as of Nov 28 2:20pm
(General Fiction)
On Our Shelves Now
Description
A beautiful tale of a blue caterpillar's transformation to a stunning butterfly with wings
The Blue Butterfly tells the story of the transformation of one of our world's most beautiful creatures. Young readers will get to choose the name of the caterpillar and help tell this wonderful story. It all begins when the caterpillar watches in awe at all the creatures that were so fortunate to have wings. The caterpillar wondered if it was possible for him to have wings too.
Discover the power of patience to transform into who you always dreamed to be
Some fliers had small, yet powerful wings and some had colorful, elegant wings. The blue caterpillar is saddened that he did not have wings and wished to join fliers like ladybug and bumblebee in the meadow. With a little spot of perseverance, patience and belief, the blue caterpillar eventually gets his wings.
Spread your wings and soar to new heights when you believe in your dreams
The sun was shining bright the next day, brighter than it had ever been. The blue caterpillar opened his eyes and slowly stretched his body only to feel he was bigger than before. My oh my He flapped a pair of fresh, new wings before leaping into the sky with joy. Because he believed in his dreams, the blue caterpillar was now a fly guy amongst other backyard bugs.
Other books you may like
Here, at Puppy Dogs & Ice Cream, we believe that children's books are more than just stories - they're vessels of inspiration, education, and imagination. Read other best-selling children books from Puppy Dogs & Ice Cream like Fiona Flamingo, A Mother's Love, Zen Pig, The Snowman's Song, Bug Soup, and Little Ant, Big Adventure.