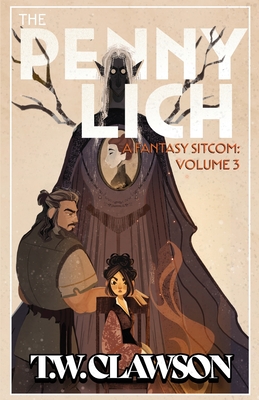 The Penny Lich Volume 3
This product is not returnable.
Publication Date:
July 20th, 2023
Usually Ships in 1 to 5 Days
Description
This is the 3rd volume of short stories that come from the Penny Lich Guild
Let the games begin Sycilia and Aarik face off to try and earn a place to rest their heads, and maybe settle a sibling rivalry that has never been seen before.
We find out what some of Ella's ex boyfriends are like and Gwen begins to realize that she's a valuable member of the team, especially when her friend is lying in a grave waiting for the undead to attack.
and it's the semperlunas holiday special from gift giving, to our heroes meeting their heroes and a magical cocktail contest. This bundle is packed to the brim with all your favorite characters getting into all kinds of trouble.