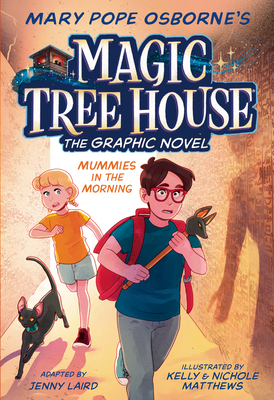 Mummies in the Morning Graphic Novel (Magic Tree House (R) #3)
Publication Date:
June 28th, 2022
Publisher:
Random House Books for Young Readers
Usually Ships in 1 to 5 Days
Description
The #1 bestselling chapter book series is now available as graphic novels! Magic. Mystery. Time-travel. Get whisked back to Ancient Egypt with Jack and Annie!
In the pyramid, a real-life mummy is waiting. . . .The magic tree house has whisked Jack and Annie to ancient Egypt. Inside a pyramid, Jack and Annie find a long-dead queen who needs their help solving a centuries-old riddle. If only they can find their way through the pyramid's maze!
For the first time in graphic novel--live the adventure again with new full-color vibrant art that brings the magic to life!